Recycling keeps valuable materials in circulation: If plastic is correctly separated after use, it is ideal for recycling. The old plastics can be turned into new plastics if processed correctly by being separated, sorted, and put through a regrind process. What is the result? Our sustainable Circle Up packaging, for example.
Recyclate is playing an increasingly important role in plastic packaging. This is material that has been recycled from a variety of sources. The use of recycled materials makes plastic packaging more environmentally friendly and sustainable.
When the recycling cycle works
Plastic is everywhere these days. It keeps food fresh, ensures clean cosmetics or protects sensitive products from transport damage to the consumer. As longs as plastic is recycled properly, it can be recycled and turned into new products more than once! For example, in our sustainable Circle Up packaging.
In order to protect the environment, used plastic packaging must be kept in a closed material cycle by recycling. In this way, the use of fossil resources can be reduced and plastic waste can be avoided. And the environment benefits twice over. Because efficient recycling helps to protect our planet sustainably - and we want to contribute to this.
For decades we have been collecting all our production waste in order to recycle it. In the meantime we have optimized this process to such an extent that our internal recycling rate is almost 100%. But this is not the only thing. We offer most of our products, in addition to other sustainable raw material alternatives such as sugar cane, also from used plastic or recycled material. To make "from waste to value" a reality, we breathe new life into used plastic with our Circle Up packaging.
For resource and climate protection
Recycled material for plastic packaging is obtained, for example, from plastic waste such as yoghurt cups etc. This waste is collected, sorted, and cleaned before being processed into recycled granulate. This granulate then serves as a raw material to produce new plastic packaging.
There are different standards worldwide for the collection of used plastics. It is therefore possible that the processed recycled material will exhibit color differences, depending on the process used or degree of sorting. Country-specific factors also play a role here. Darker material is produced, for example, when all plastic waste from household recycling collections is taken for further processing into recyclate.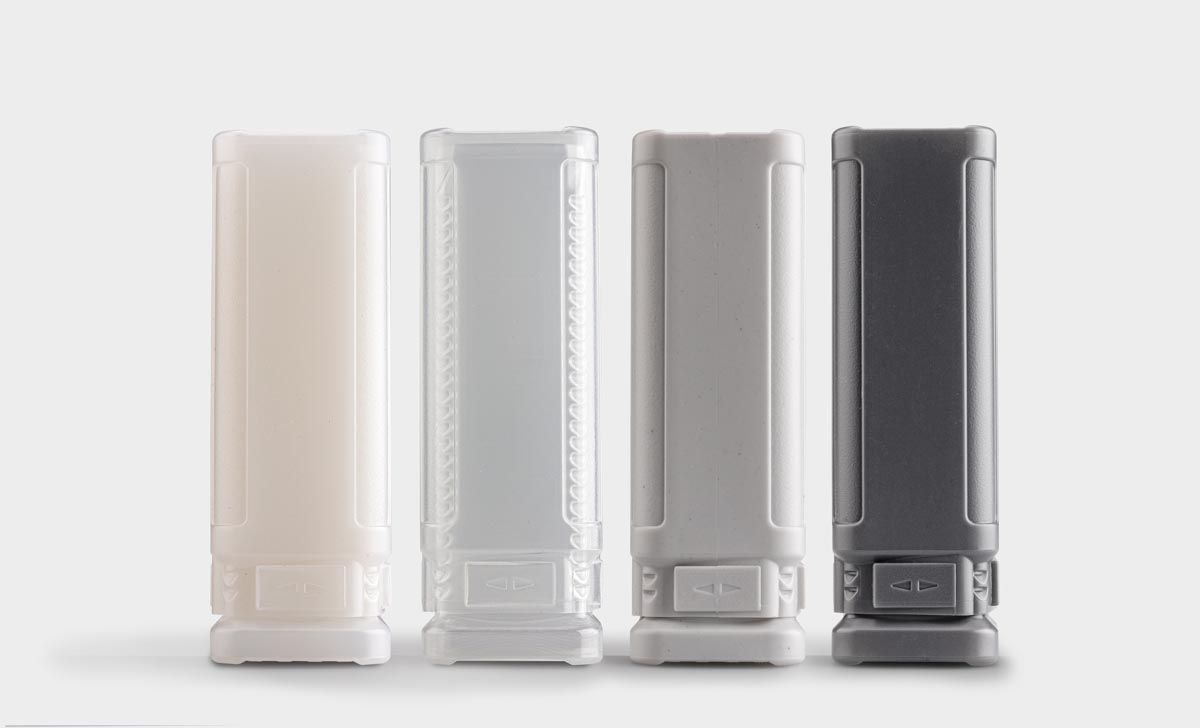 The use of recycled material for the production of packaging material reduces the use of fossil raw materials and lowers the energy demand at the same time. For example, twice as much energy is required to produce standard PET compared to recycling. In addition, there are 75% fewer CO2 emissions in comparison to the use of conventional granulate.
The recycled plastic is just as robust as new plastic! This means that our Circle Up packaging protects your products just as reliably as a comparable solution made of regular plastic.
Do you want to help the environment together with us? Then request your personal sample right here.
Here's all you need to know about our packaging made from recycled material:
Quality:
Products made from recycled material differ somewhat from their counterparts made from virgin material. For example, small visible inclusions may be present. Nevertheless, our Circle Up packaging made of recycled material naturally meets the requirements placed on it. In other words: It gives your products all-round protection. Order your personalized sample now and see for yourself!
Colors:
We also offer our products made from recycled material in a range of standard colors. Depending on the recycled material, the colors may differ slightly. Want to combine your corporate design with our sustainable Circle Up packaging made from recycled material? We will find the ideal solution for you – just ask us!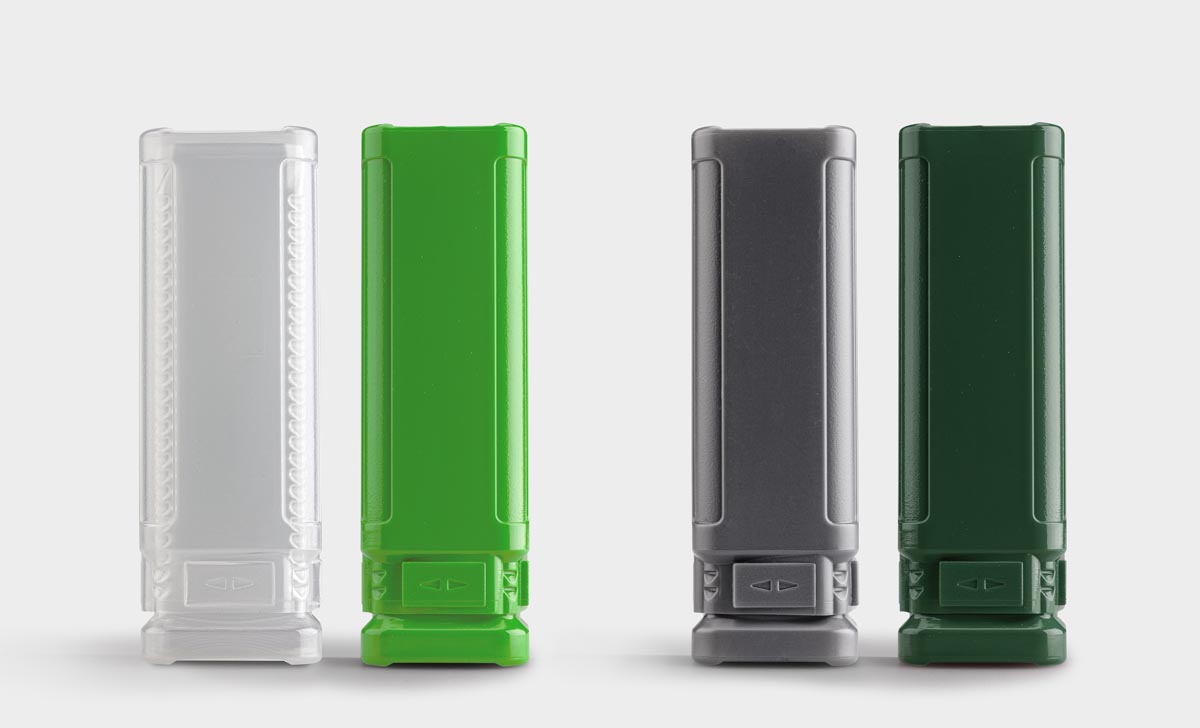 Printing:
Want to give your product the "personal touch"? Or let your customers know that they're getting sustainably packaged goods? No problem! Because our Circle Up products made from recycled material are just as printable as those made from virgin material.
Cross-assembly:
Pro tip: Our Circle Up packaging made from recycled material and those made from virgin material can be cross-assembled. How is this possible? Quite easily, actually. For example, you can simply combine a transparent outer part with an inner part made of recycled material. This is only possible if both parts are made of the same raw material, such as Polypropylene made from 100% recycled plastic (rPP) with polypropylene. Furthermore, this approach ensures that you're not totally reliant on recycled material – while still letting you reduce your use of conventional plastic.
Our classics made from recycled material
Do you want to help the environment together with us?
Then request your personal sample right here.
All about the plastic tax
A whole lot of red tape and even more confusion ... but don't worry, you don't have to try to make sense of it alone. Our white paper will answer all of your questions.