For decades, tool retailers, hardware stores, and the DIY trade have relied on our plastic packaging for all kinds of hand tools. And for good reason: Our packaging solutions combine reliable product protection with easy handling and innovative design – ensuring maximum impact at the point of sale.
It's the packaging that creates a potential customer's first impression of your product at the point of sale. And in many cases, the packaging also stays with the tool throughout its useful life. Our clever plastic packaging solutions combine optimum product protection with functional ergonomics and an attractive design. This makes them ideal for transporting and storing your tools, while at the same time ensuring a strong presence at the point of sale.
Make sure your tools are optimally presented on the display wall
Around two thirds of all shoppers decide which product to buy at the point of sale. Their actual purchasing decision is often made within a matter of seconds. In many cases, it is the packaging that ultimately decides whether a customer reaches for your product – or your competitor's. And incidentally, this is especially true when products are presented on display walls. As a result, we've developed special packaging solutions that ensure your products draw the right kind of attention when they are hung on display walls: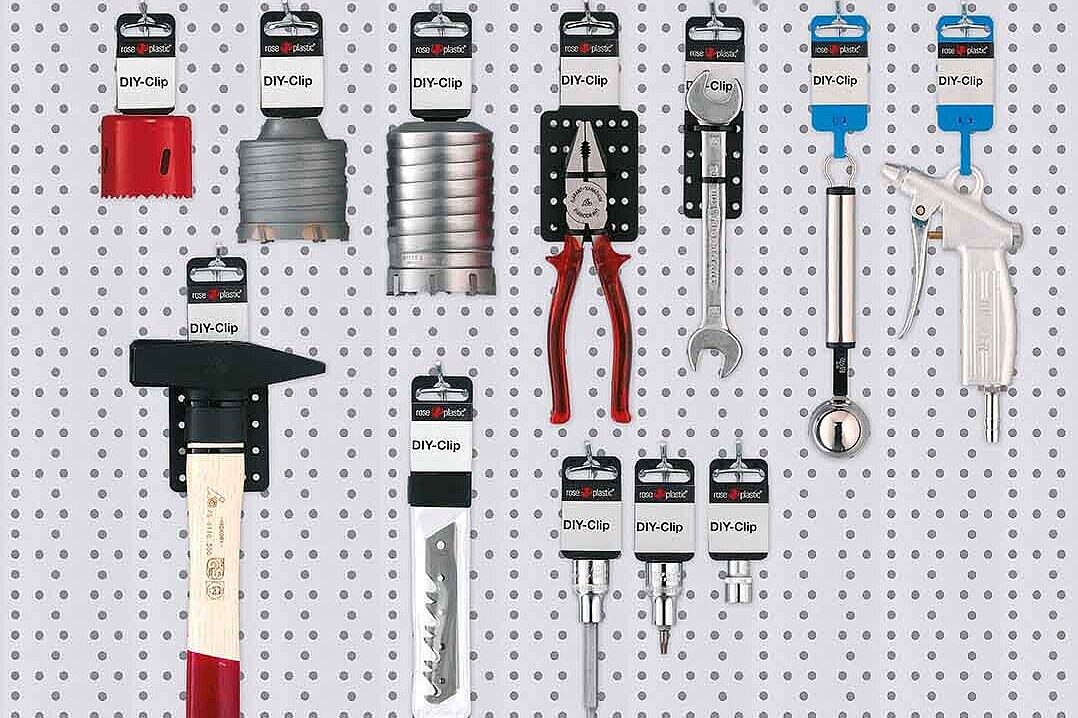 Our DIY-Pack is a packaging tube with a DIY-hanger that is ideal for marketing a wide range of drill bits. The practical DIY-Pack is available in two versions: round and rectangular. We have also developed a special DIY-Pack for forstner drills.

Our sturdy, round "Dial-a-Tool" container is the ideal solution if you want to pack drill bits safely and ensure they look great on the display wall.