We've got them all: From practical assortment boxes for small parts to "high-security" plastic cases in premium, robust designs. Our large product range includes cases in numerous sizes and designs. No matter what you need to package, neatly stow, or transport safely – we've got the right packaging.
The name rose plastic stands for decades of expertise in the development and production of plastic packaging. That's why our cases have become the industry standard in many sectors. Which is hardly surprising, because as different as our individual products are, they all strike a perfect balance between economy and functionality.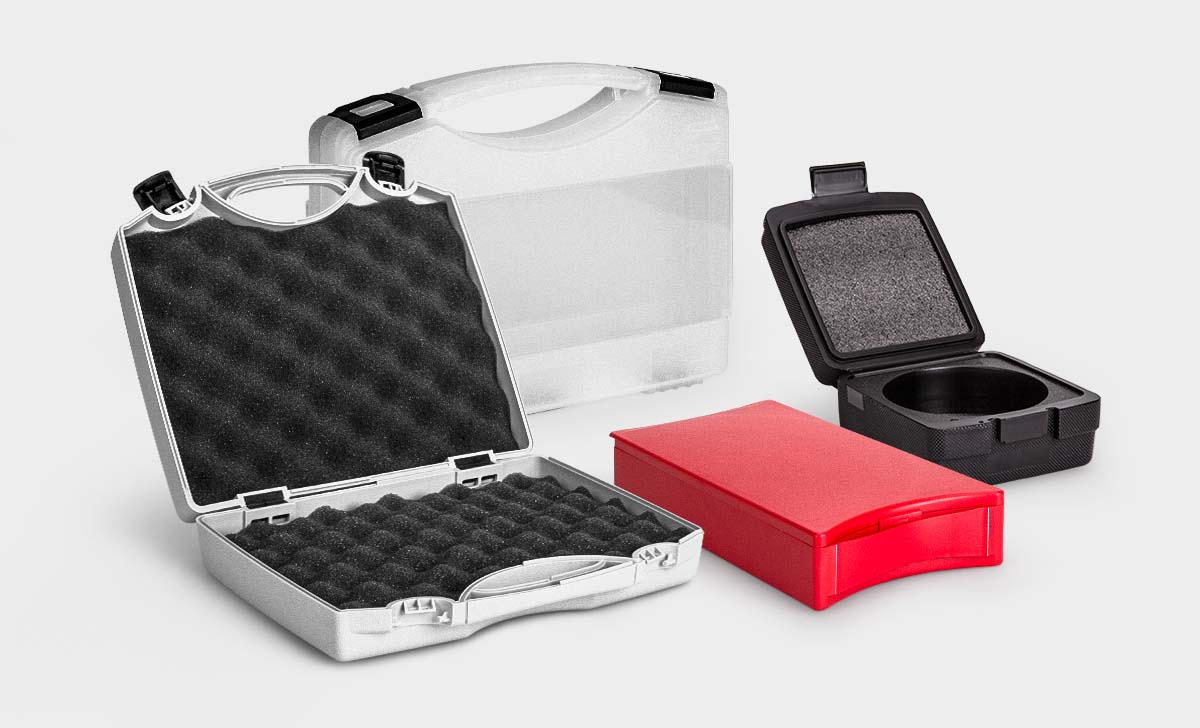 Plastic cases by rose plastic – a brief overview
We've created the following overview to help you navigate our range of tool and equipment cases, assortment boxes, and protective cases for special tools. Take some time to browse our wide range of different modelsstyles. You'll soon realize that you can quickly find what you need for any packaging or transportation task. And if not, then just ask us – we'll be happy to advise you!
RoseCase ProSecure – these are extremely robust and durable plastic cases and plastic boxes that are suitable for both indoor and outdoor use. They feature extra-thick walls and are shockproof, dustproof, and waterproof – for unbeatable protection! This makes them ideal as transport and protective packaging for high-quality as well as delicate or sensitive products and equipment. Which is why they're frequently used in industry, crafts, construction, at trade fairs, concerts and on stages, and even on expeditions. For example, they are perfect for protecting sensitive measuring equipment, high-quality photographic equipment, first aid and rescue equipment, military, naval and aviation equipment, or any other outdoor and recreational equipment.

RoseCassette – these are practical assortment boxes which, in combination with the matching thermoformed inserts, are ideal for the organization and storage of drill bits, screws, nails, and other assorted small parts.
Highly transparent lids ensure optimum visibility of the contents – we can also add imprints directly to the most visible areas. The RoseCassette can also be individually adapted to suit product and market-specific requirements via using various color combinations and equipment options, such as thermoformed or foam inserts.

We can work with you to develop individual customized packaging solutions. Do you need a special, tailor-made case for your new product? Then talk to us! Thanks to our experienced team of expert industrial designers, engineers, project managers, and customer advisors, we can develop a customized case especially for you. We'll also plan the entire development project and implement it with our usual professionalism to meet your requirements.